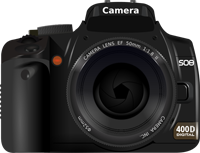 Picture Day on Thursday, September 26th, 2019
School pictures will be taken on September 26th. Picture envelopes containing information explaining the different packages have been distributed. Payment envelopes will be collected on the day your child will be photographed. Please refer to the schedule below to know when your child will be taking his/her pictures.
Class Act Photographers will accept only money orders or cash as payment for your picture orders. Please be assured that if you are not fully satisfied with your child's photograph, picture re-take day.

**PLEASE NOTE: All children will be photographed for the class picture unless otherwise requested in writing.
8:30am K-366 K-276 3/4-303

9:00am 2-202 4-405 1/2-261

9:30am 2-215 1-275

10:00am 5-407 2-213 K-370
10:30am 3-402 4-421 4-425

11:00am 1-219 3-307

11:30am 5-419 5-423

12:00pm 2-313 1-317

12:30pm 5-413 5-417