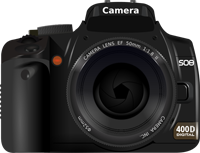 Re-Take Picture Day on November 20th, 2019
Picture make-ups and re-takes have been scheduled for Wednesday, November 20, 2019. Students that did not take pictures in September, will have an opportunity to be photographed. Please send the picture envelope to school with your child on that day indicating your package preference and cash payment.
Class Act Photographers will accept only cash payments for your picture orders. Checks and money orders are not accepted.
If your child was photographed and you were not satisfed with the pictures, your child can retake his/her photograph. Please be sure to send back your child's individual photos labeled with his/her name and class before November 20th. Do not send back your child's class picture.
If you have any questions or concerns, please contact the main office at (718) 236-2906.