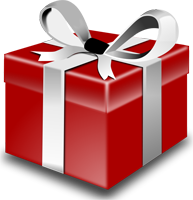 Gift Sharing on December 20, 2018
Come join us in our annual Gift Sharing assemblies on Thursday, December 20, 2018. Our boys and girls are asked to bring in a gift that will be donated to a child in need. There is no obligation for your child to donate a gift. This is completely voluntary.
Our Kindergarten classes will be performing on stage according to the schedule below. All parents are welcome to attend the performances at the time in which their child's class is participating.
8:30am 9:30am 1:00pm
Group 1 Group 2 Group 3
K-366 K-273 PreK-201
K-371 K-276
K-372 K-277 Entire 2nd Grade
K-365 K-278
1-370 1-105 Entire 5th Grade
1/2-101 1-367
1-275 1-368
1-103 1-369
Entire 4th Grade Entire 3rd Grade